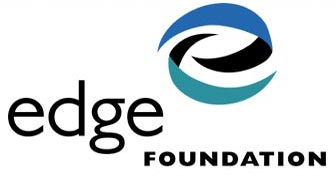 In 2006, Neil Peterson decided to do something to help the millions of students struggling with learning challenges such as ADHD, dyslexia and adverse childhood experiences (ACEs). Having seen the benefits of personal coaching in his own life and those of his children as an effective intervention strategy and an important part of a multi-prong treatment approach, Peterson founded the Edge Foundation, an organization committed to providing professional coaches for students with learning challenges to help them realize their potential and their passion, and to become tomorrow's leaders and innovators.
Edge Foundation Programs
Individual Coaching – The Edge Foundation, through its cadre of specially trained Edge Coaches, helps students realize their potential and pursue their passion. This is especially true for at-risk students who have executive-function (EF) challenges. Edge Coaching provides the tools that a young person needs to develop resilience, perseverance, and grit.
In-School Coaching – The Edge Foundation, through its training of teachers and staff in Edge coaching techniques, helps at-risk students in schools across America develop the executive functioning skills they need to succeed and realize their full potential.
Scholarship Support – The Edge Foundation has partnered with corporations who provide scholarships for college students with ADHD. These organizations provide funds for Edge coaching to students who are under the care of a licensed health care professional for Attention-Deficit/Hyperactivity Disorder (ADHD) and have been accepted to or enrolled in undergraduate programs at accredited colleges, universities, trade schools, technical schools, or vocational schools located in the US.