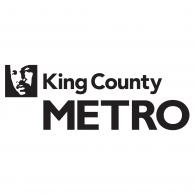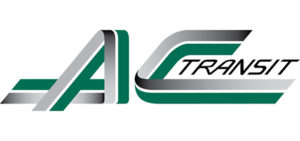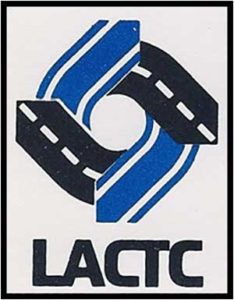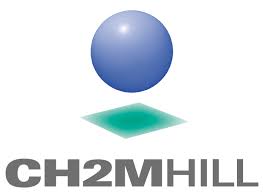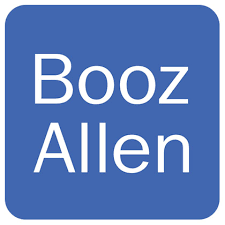 EXPERIENCE
Unique combination of public sector / private sector transportation experience – Neil Peterson has over four decades of experience in the transportation sector and has served as the CEO of public transportation systems in:
Seattle (Municipality of Metropolitan Seattle/Metro),
Oakland (Alameda County/Contra Costa County Transit District/AC Transit),
Los Angeles (Los Angeles County Transportation Commission/LACTC.)
He served on the Executive Committee of the Transportation Research Board and APTA, where he also chaired the Legislative Committee.
Peterson has also served two Governors and two Congressmen, directed a 10,000-employee state welfare and social service agency, and served as a City Administrator. He is the founder and chairman of the non-profit Edge Foundation, whose mission is to help students with ADHD (Attention Deficit Hyperactivity Disorder) and other learning challenges realize their potential and their passion.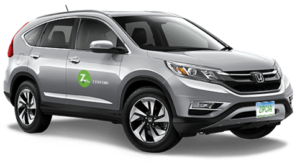 Entrepreneurial, strategic and innovative – Peterson is a self-confessed "serial entrepreneur" and innovator. Companies he has founded include:
Flexcar – Peterson founded the highly acclaimed car sharing company, Flexcar (now Zipcar). Publicly traded, it operates in major cities providing an answer to Americans' desire to reduce their reliance on foreign oil; meet environmental/climate change and carbon reduction goals; and make our cities more livable.
Transportation Solutions – A consulting firm he founded that provides strategic and technical assistance to companies involved in the construction, design, financing, operations and maintenance of major transportation infrastructure projects.
ExecuTemps – Founder and President. Peterson served as interim CEO, COO and/or CFO for a variety of companies in a start-up or development stage.
In addition, Neil has served as CEO, COO, or CFO of six companies, including a publicly traded membership campground company, a television and TV advertising research and ratings company, a Health Maintenance Organization (HMO), an
international people-mover company in the transportation industry, a contracted heavy equipment maintenance service business, and a travel publication.
Trusted advisor with a great depth of consulting experience – Peterson has served in numerous consulting capacities and is known for developing, securing funding for, and delivering major capital programs and projects in the transportation sector, including:
Senior transportation strategy consultant with CH2M Hill, a global full-service consulting, design, construction, and operations firm. He has led the firm's work on the President's High Speed Rail initiative, working with the Federal Railroad Administration and his.clients have included:

BART,
WMATA,
Southern California Association of Governments,
Los Angeles County Metropolitan Transportation Authority
Metrolinx (formerly Greater Toronto Transportation Authority)

Executive advisor and senior transportation strategy consultant with Booz, Allen & Hamilton
HIGHLIGHTS
The first rail transit line in Los Angeles in 40 years (Blue Line), now the most heavily patronized light rail line in the United States
Los Angeles' first heavy rail, underground subway (Red Line)
Los Angeles County's Metro Rail System, including the first grade separated light rail line, using the median of an interstate highway (Green Line)
Negotiation and acquisition of more than 400 miles of railroad right of way from the Union Pacific, Burlington Northern/Santa Fe, and Southern Pacific railroads
The development and implementation in less than two years of Metrolink, a 400+ mile commuter rail network connecting six counties in Southern California
Seattle's innovative bus/rail tunnel, the first in the United States
The introduction of articulated dual-mode electric buses into the United States
The first transit agency in the U.S. to provide accessibility for people with disabilities on all transit vehicles
Other projects worked on include: a public-private partnership proposal to tear down and replace underground the seismically hazardous Alaska Way Viaduct in Seattle and the first privately constructed and operated urban passenger rail line in the Philippines.
RECOGNITION
Peterson's entrepreneurial accomplishments have been featured in Time Magazine, Fortune Small Business, USA Today, the Wall Street Journal, Washington Post, New York Times, and on NPR, ABC World News Tonight and Good Morning America, among others.
He has received numerous award for his work with both the Los Angeles Metro and Seattle Metro public transportation systems, including:

Tranny Award for Manager of the Year presented by the California Transportation Foundation
Visionary Leadership Award presented by UCLA's Graduate School of Architecture and Urban Planning
Clean Air Award for Individual Excellence in Leadership in Government presented by the Southern California Air Quality Management District
Urban Mass Transit Administration Administrator's Award for Outstanding Public Service

Los Angeles Metro received APTA's National Management Innovation award and the Women's Transportation Seminar's Employer of the Year award presented for providing opportunities for women in the transportation field
Under Peterson's tenure, Seattle METRO received APTA's national Outstanding Large Transit Agency in the U.S. award