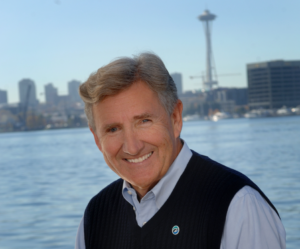 Meet Neil Peterson
As the chairman, founder and CEO of Edge Foundation, Neil Peterson has dedicated his life to helping students with executive functioning challenges realize their potential. A highly successful entrepreneur, he founded 3 companies including the groundbreaking carsharing service Flexcar, now known as Zipcar. Neil also led the transportation agencies in Los Angeles, Oakland, and Seattle with award-winning results and dramatic shifts toward modernization.
During the past 10 years, he has fostered the same kind of innovation in school systems, mentoring programs, foster care and juvenile justice programs around the country through the Edge Training and Coaching program.
He is the author of Embracing the Edge, and is a frequent speaker. His entrepreneurial endeavors have been featured in Time Magazine, Fortune Small Business, USA Today, the Wall Street Journal, Washington Post, New York Times, and on NPR, ABC World News Tonight and Good Morning America, among others.